From their university stage they were very minded about the importance of health in engineering. They combined their Civil Engineering studies in Spain with a specialization in Public Health Engineering at Middlesex University (London, UK)"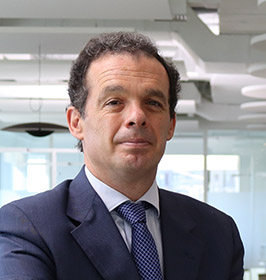 He is a partner in Arquitectura saludable. Felipe is Civil Enginer at the Polytechnic University of Madrid, Master in Real Estate Business Management from the Instituto de Empresa, Certified Passivhaus Designer, WELL AP Designer certified by the International WELL Building Institute (IWBI) and thermographer accredited by the Infrared Training Center of USA.
Since 2004 he has been a partner and COO of Galöw* where he oversees the execution of the company's portfolio of national and international projects.
He previously served as Country Manager of the German multinational M&W Zander Facility Management, being responsible for its implementation in Spain. 
Previously, between 1999 and 2003, as Project Manager and Works Group Manager at Gerens Hill International, with responsibility for a team of more than 20 people, he successfully completed major projects such as the Corporate Building of Endesa in Madrid. 
From 1991 until joining Gerens Hill, he was Director of Production of Sobrino-OHL in Galicia and the Basque Country.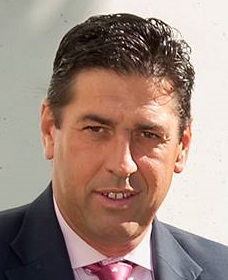 He is a partner in Arquitectura saludable. Carlos is Civil Engineer oat the Polytechnic University of Madrid, Executive MBA by IESE, PMP by the Project Management Institute and Expert in Real Estate Developments by the Real Estate Business School.
Previously, he was General Manager of Security and Telecommunications at Revenga Smart Solutions where he was previously International Director, with main activity in Latam and USA.
In 2008 he founded with other partners Admentum Gestión Global, a business platform for real estate services.
Until then Carlos was CEO of the Toscares Group. Previously, from 1992 he led for almost a decade civil works and building projects in Ferrovial.
He was founder and member of the Board of Directors of the Professional Association of Adjudicated Management (APGA) and member of the Board of Directors of Promotur (Association of Real Estate Developers of Andalusia).
In 2016 he was selected for the Silicon Valley Immersion Program of the Spain Tech Center, along with representatives of 11 other Spanish technology companies.